If this is your first visit, be sure to check out the
FAQ
by clicking the link above. You may have to
register
or
login
before you can post: click the register link above to proceed. To start viewing messages, select the forum that you want to visit from the selection below.
22 DEC 2011 at 10:24am
Lady Kestrel
Guild Master



Posts : 4036
Joined: 27 SEP 2004
Location: US, NJ

Status :

Offline
22 DEC 2011 at 11:24am
Mr Innocent.
Journeyman



Posts : 1316
Joined: 15 JAN 2008
Location: GR

Status :

Offline
22 DEC 2011 at 12:04pm
Thaumaturge
Journeyman



Posts : 999
Joined: 11 MAY 2006

Status :

Offline
22 DEC 2011 at 5:42pm
JKing
Schattenjger



Posts : 2349
Joined: 4 MAY 2008
Location: 0

Status :

Offline
28 DEC 2011 at 11:43am
Cultura
Journeyman



Posts : 1337
Joined: 1 SEP 2004
Location: NL, Amersfoort

Status :

Offline
28 DEC 2011 at 11:56am
CB
Private Detective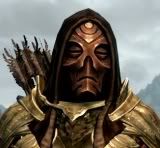 Posts : 565
Joined: 5 NOV 2011
Location: US, CT

Status :

Offline
28 DEC 2011 at 1:32pm
Traveller
Guild Master




Posts : 4039
Joined: 3 JUL 2010
Location: US

Status :

Offline
28 DEC 2011 at 1:43pm
JKing
Schattenjger



Posts : 2349
Joined: 4 MAY 2008
Location: 0

Status :

Offline
28 DEC 2011 at 2:04pm
Traveller
Guild Master




Posts : 4039
Joined: 3 JUL 2010
Location: US

Status :

Offline
28 DEC 2011 at 2:10pm
JKing
Schattenjger



Posts : 2349
Joined: 4 MAY 2008
Location: 0

Status :

Offline
28 DEC 2011 at 2:41pm
Traveller
Guild Master




Posts : 4039
Joined: 3 JUL 2010
Location: US

Status :

Offline
28 DEC 2011 at 2:43pm
JKing
Schattenjger



Posts : 2349
Joined: 4 MAY 2008
Location: 0

Status :

Offline
29 DEC 2011 at 1:28am
Traveller
Guild Master




Posts : 4039
Joined: 3 JUL 2010
Location: US

Status :

Offline
29 DEC 2011 at 3:46am
JKing
Schattenjger



Posts : 2349
Joined: 4 MAY 2008
Location: 0

Status :

Offline
29 DEC 2011 at 3:50am
Traveller
Guild Master




Posts : 4039
Joined: 3 JUL 2010
Location: US

Status :

Offline
29 DEC 2011 at 11:48am
Cultura
Journeyman



Posts : 1337
Joined: 1 SEP 2004
Location: NL, Amersfoort

Status :

Offline
29 DEC 2011 at 11:54am
InlandAZ
Guild Master



Posts : 5586
Joined: 4 MAY 2007

Status :

Offline
29 DEC 2011 at 12:44pm
Cultura
Journeyman



Posts : 1337
Joined: 1 SEP 2004
Location: NL, Amersfoort

Status :

Offline
30 DEC 2011 at 11:29am
InlandAZ
Guild Master



Posts : 5586
Joined: 4 MAY 2007

Status :

Offline
30 DEC 2011 at 8:22pm
tincup2
Journeyman



Posts : 820
Joined: 8 MAR 2011
Location: US, NYC

Status :

Offline